MORE ABOUT VIRTUALITY AND BOLERO ELECTRONICA…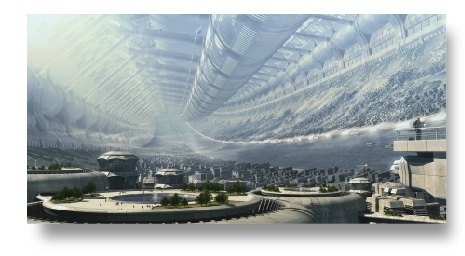 Amin was thrilled to collaborate with legendary keyboardists Steve Porcaro and Patrick Moraz. Other synth virtuosos include Thomas Bloch performing the Ondes Martenot and Kevin Kissinger on the Theremin. Session players and other A-list musicians include Byron Wong, Dave Gross, Tom Szczesniak, Rick Gratton and Lindsay Hilliard.
The album was recorded by Amin Bhatia and mixed by award winning producers David Greene and Jeff Wolpert.
The album cover art "The Return To Abalakin" is by artist Alexander Preuss.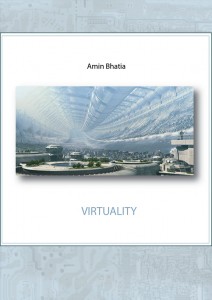 As in the days of progressive rock LP's "Virtuality" is a double concept album featuring two "sides". "Side A" is true to Bhatia's eccentric obsession with orchestral music and science fiction. Tracks like "World Wide Web", "Virus Attack" and "Second Life" explore the wonder, complexity and chaos that exist inside your computer. Instruments used are both virtual and real using state of the art software synthesizers, as well as soloists from the Toronto Symphony and Opera Orchestras. The acoustic sessions were orchestrated and conducted by Jamie Hopkings.
'Side B' features "Bolero Electronica" an innovative realization of Maurice Ravel's well-known work performed using vintage synthesizers dating back as far as 75 years. Everything from the Theremin and the Ondes Martenot, through generations of Moog, Roland and Yamaha equipment to modern day software from Arturia and Spectrasonics are featured verse by verse, culminating in a musical and historical journey through time. Many of the rare instruments came from the Cantos Music Foundation Museum, as well as from personal collections of friends and colleagues worldwide.
The comprehensive liner notes includes a timeline of the over 100 synths used in the production of Bolero Electronica and features additional liner notes by synthesizer historian Mark Vail. The result is an illustrated guide which allows the listener to follow along stanza by stanza through Bhatia's elaborate rendition, complete with a timeline chart of every synthesizer used.
"The Timeline of synthesizers in Bolero Electronica looks like the Moog Legacy to me and I only wish Dad were around to hear this project come to fruition."
Michelle Moog-Koussa, daughter of the late Bob Moog,


VIRTUAL CD RELEASE PARTY
When Amin Bhatia wrote and named the music piece "Second Life" – track 10 of his newly released "Virtuality" – he was referring to the rebirth and rebuilding of the life within a decimated computer. By coincidence, in the multiplayer world of Second Life, there were fans creating a virtual world reminiscent to the world envisioned by Bhatia. Second Life 'Residents' attended a unique online album release…including a virtual roller coaster ride through the music and an interactive gallery where avatars could see and "touch" every synthesizer used in the making of the work.
This album is avavaible through the Store Page…
For music licensing contact Koyo Sonae at Soundtrack Music Associates.